For centuries, Sapori Tuscan Almond Cantuccini PGI have been made with the same close focus on quality. A flurry of almonds is mixed with fresh eggs from free-range hens, fresh milk, and honey to create a product capable of tantalising all the senses.
prodotto certificato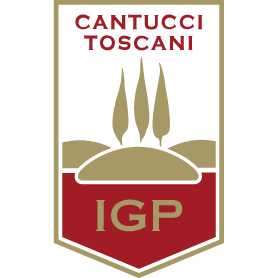 The double baking process
The diagonal cut is one of the characteristic features of cantuccini and it is performed on the batons of dough as soon as they are removed from the oven. What makes our Cantuccini unique is the double baking process: indeed, once cut, they are then placed back in the oven to make them even crunchier.
Tasting tip
Sapori Cantuccini are exquisite on their own or accompanied by vin santo, which creates a perfect combination with its intense notes of dried fruit and honey.
Sapori recommends pairing them with Vin Santo DOC by Podere dello Sgretoli, Montecarlo.
Ingredients
CANTUCCINI TOSCANI PGI
INGREDIENTS: wheat flour – sugar 30% – almonds 20% – egg yolk 4.8% – fresh barn eggs 4.8% – fresh pasteurized whole milk 4.8% – butter – honey 0.5% – raising agents: disodium diphosphate, sodium bicarbonate – salt – flavoutings. May contain soy, sesame seeds and other nuts.
Disponibile nei formati:
175g Bag
250g Bag
600g Bag
Nutrition Facts
Values
Per 100g
ENERGY
1945 kJ
463 kcal
FAT
di cui acidi grassi saturi
18 g
4,3 g
CARBOHYDRATE
of which sugars
63 g
32 g
FIBRE
4,7 g
PROTEIN
10 g
SALT
0,75 g