Ricciarelli cocoa
individually wrapped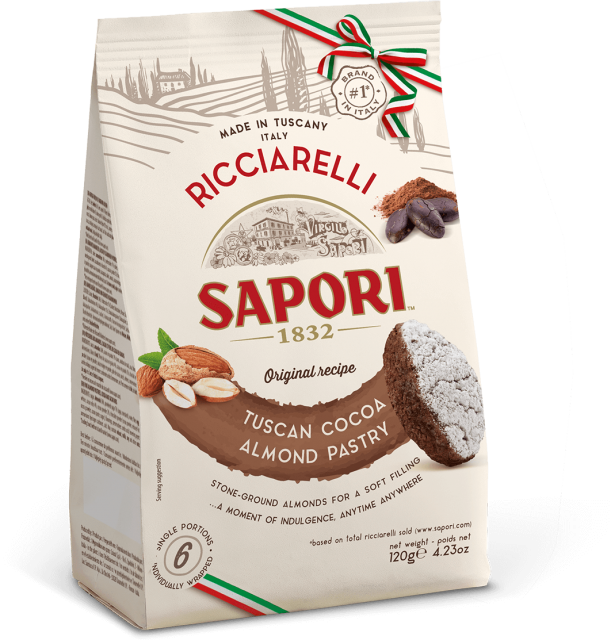 Ricciarelli cocoa
individually wrapped
A new recipe for Ricciarelli with cocoa and cocoa beans. Soft stone-ground almond paste meets cocoa and joins small pieces of ground cocoa beans, a sublime union of softness, fragrance and crunchiness. A new mix to try and carry with you always, as cocoa has always been known as a source of good humour.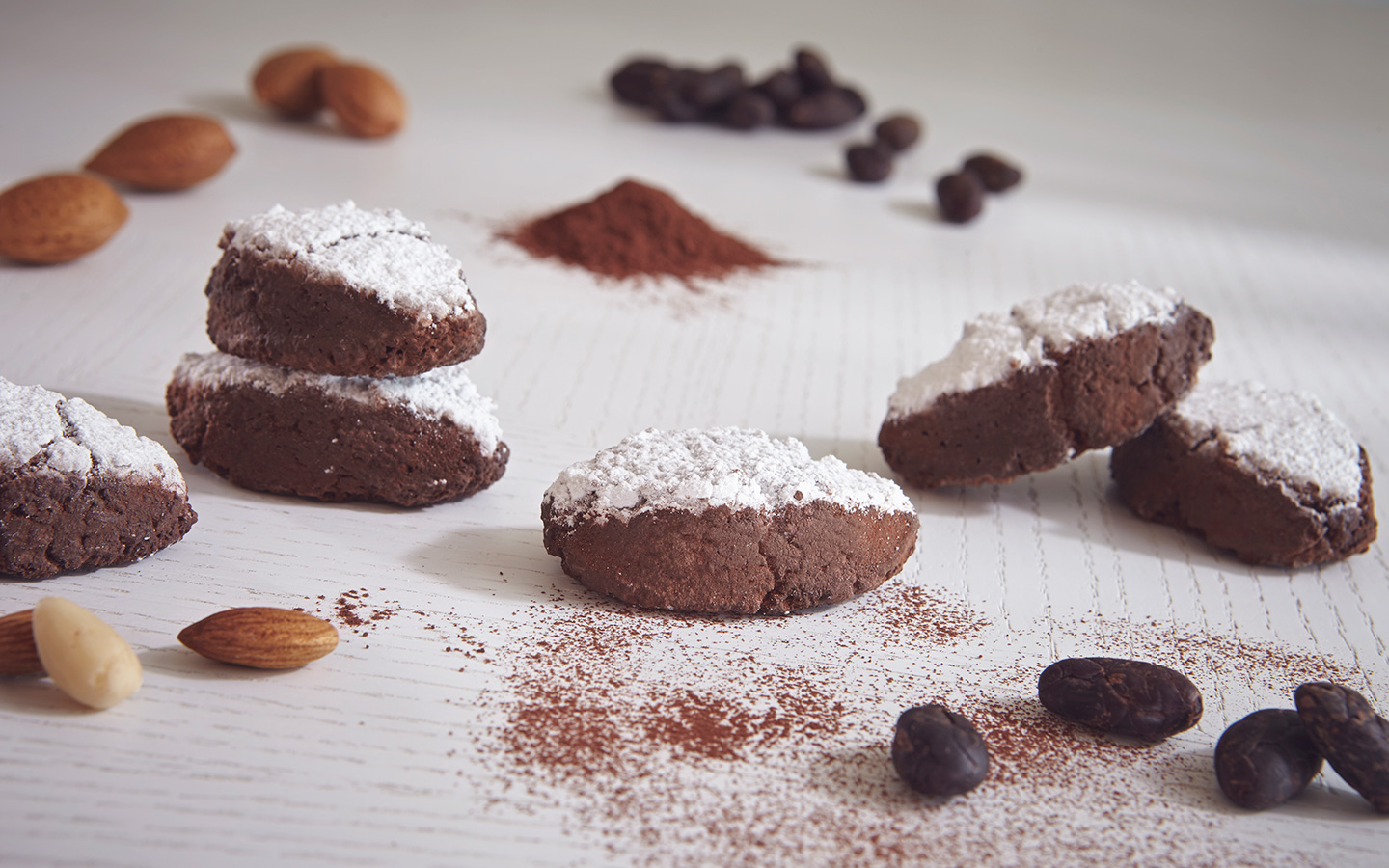 Ingredienti
FINE ALMOND PASTRIES, COCOA AND COCOA NIBS
Sugar, Almonds 36%, Water, Fibre, Icing sugar 6% (sugar, cornstarch), Egg white, Cocoa nibs 4%, Cocoa powder 2.2%, Chocolate powder (cocoa powder, low-fat cocoa powder, cocoa paste, sugar), Flavourings, Leavening agent: ammonium bicarbonate, Salt, Preservative: sorbic acid.
May contain wheat, milk, soy and other nuts.
Nutrition Facts
Average value
per 100g
ENERGY
1957 kJ
469 Kcal
FAT
of which saturates
25 g
3,6 g
CARBOHYDRATE
of which sugars
46 g
45 g
FIBRE
10 g
PROTEIN
10 g
SALT
0,10 g
Available packaging:
120g 6 individually wrapped