Delizie Toscane
Figs and walnuts pastry

Delizie Toscane
Figs and walnuts pastry
Panforte with figs and walnuts becomes a pocket-sized sweet with all its goodness in a miniature individually wrapped portion. You can carry it with you or choose to sample all three Delizie Toscane, one tastier than the next. The festivities never end.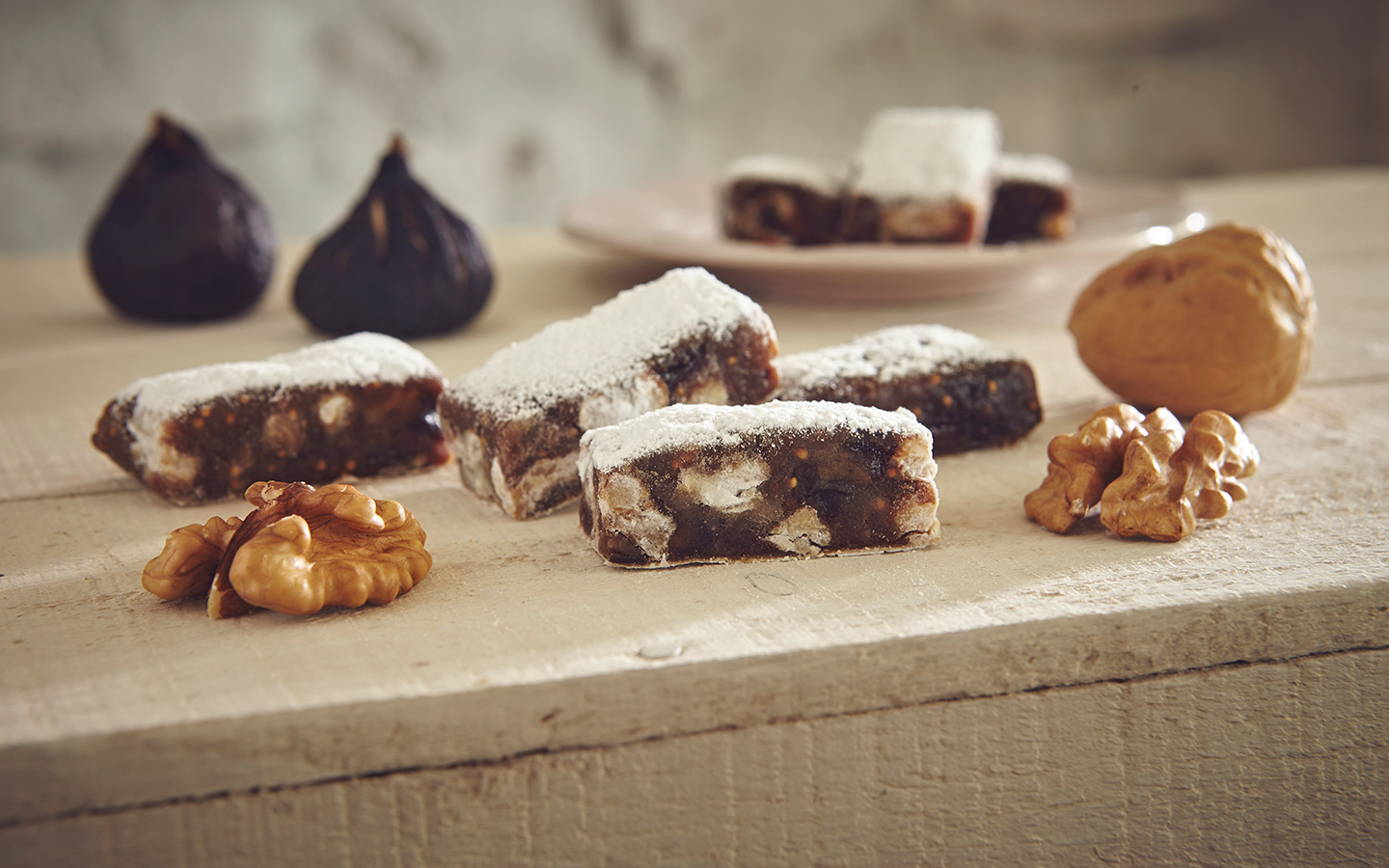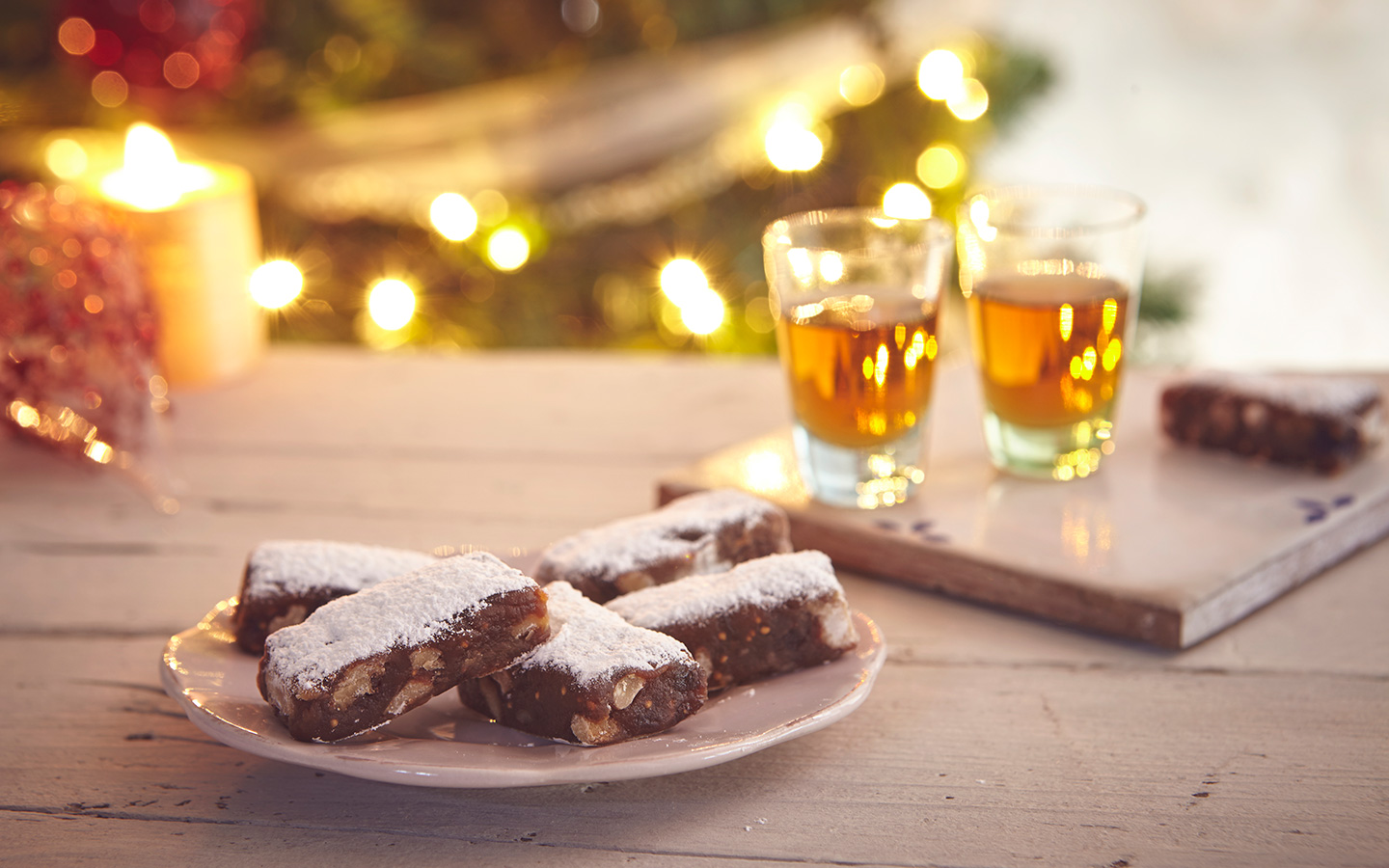 A passion lasting nearly 200 years
The intense flavour of walnuts blends with the sweetness of dried figs to create "delizie toscane" with figs and nuts. This delicacy comes from panforte, a sweet with ancient origins, a symbol of tuscan tradition. Small, individually wrapped slices to take with you for a delicious break at any time of day. A moment of pure pleasure: a unique and rich taste, exclusive and authentic, genuine and scrumptious at The same time. The blend of figs and nuts combines with raisins and hazelnut paste in a recipe that's irresistible... Bite after bite!
Ingredienti
BAKED SWEET PRODUCT WITH FIGS AND WALNUTS
Sugar, wheat flour, dried figs 17.5%, walnuts 17.5%, glucose-fructose syrup, raisins 11%, hazelnuts paste 2.7%, icing sugar 2% (sugar, cornstarch), starch wafer (potato starch, water). May contain soya and other nuts.
Nutrition Facts
Average value
per 100g
ENERGY
1710 kJ
406 Kcal
FAT
of which saturates
12 g
1,0 g
CARBOHYDRATE
of which sugars
68 g
40 g
FIBRE
3,3 g
PROTEIN
4,9 g
SALT
0,04 g
Available packaging:
126g bag 7 single portion