Cantuccini
Dark Chocolate Chunks Biscotti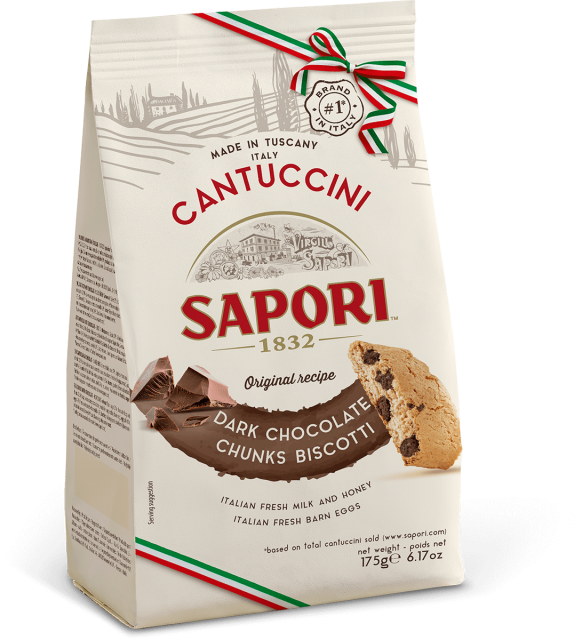 Cantuccini
Dark Chocolate Chunks Biscotti
A shower of dark chocolate nuggets joins the classic Cantuccini recipe to create an unbeatable combination. The crispness of the pastry blends with the full, intense taste of chocolate for a whirlwind of flavours and textures. An exquisite interpretation of Tuscan tradition that will lift your spirits.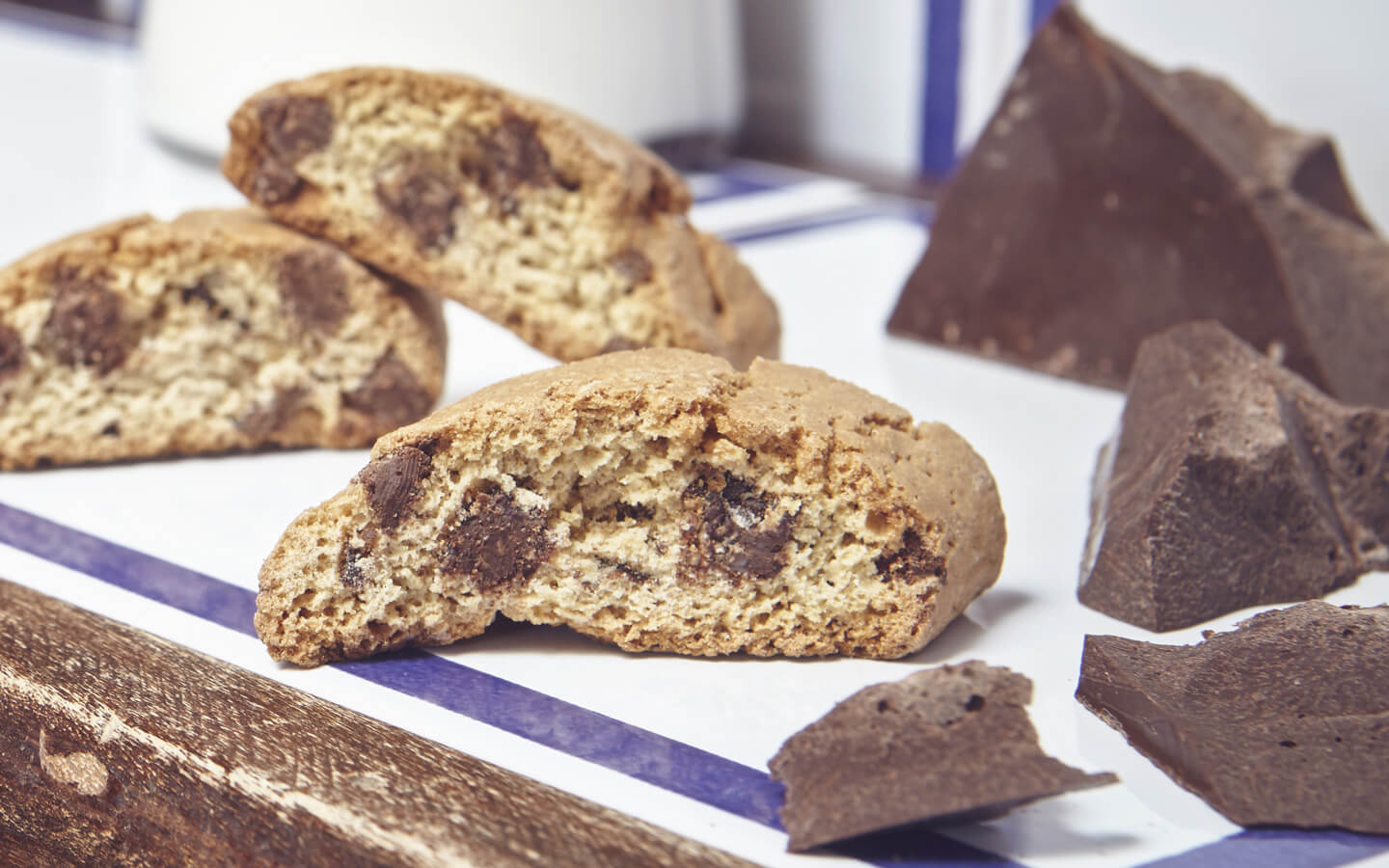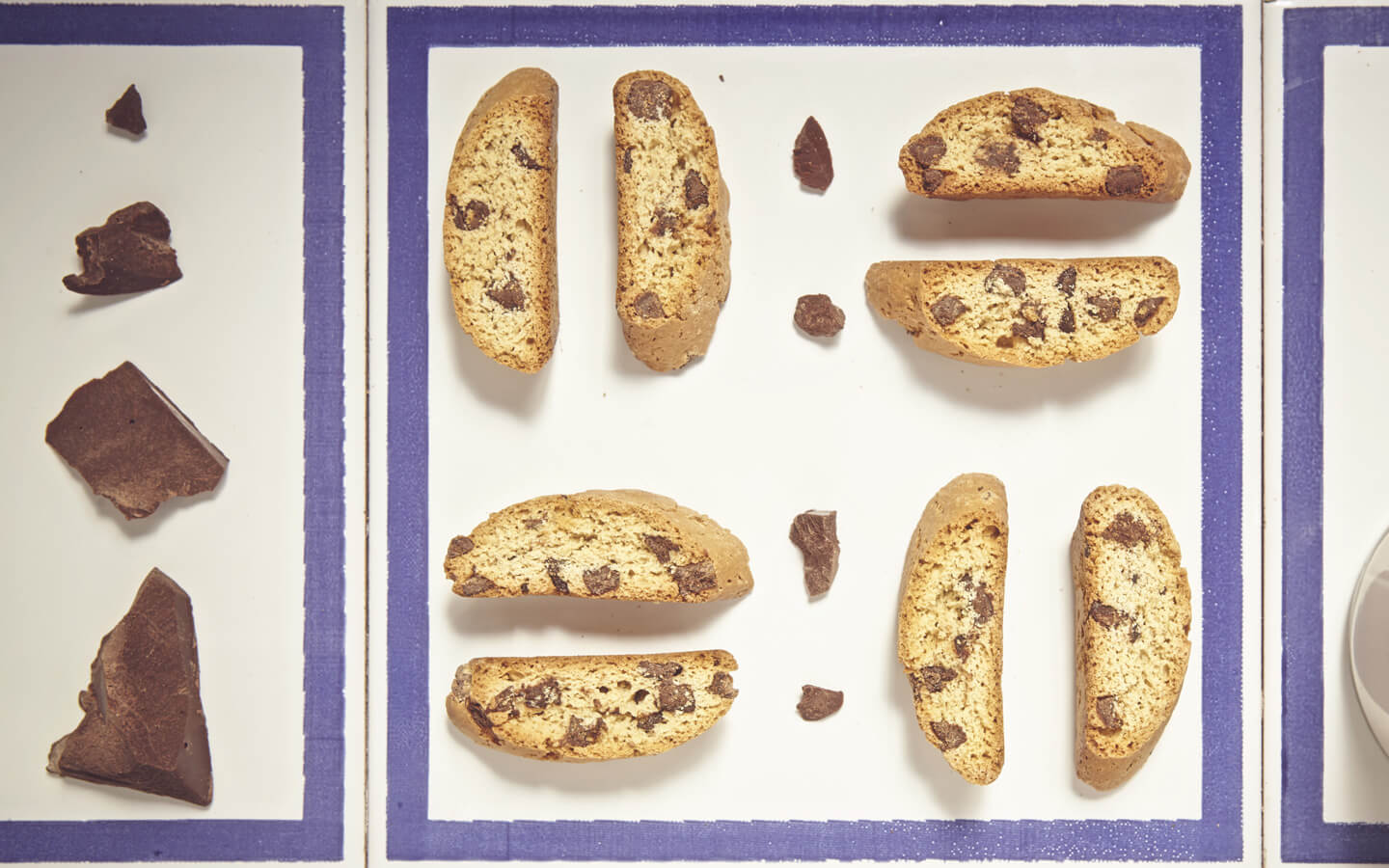 A passion lasting nearly 200 years
Cantuccino, the most classic of traditional tuscan cookies, in a delightful reworking: a shower of dark chocolate nuggets joins fresh tuscan milk and honey, fresh barn eggs and sugar. The unique crunchiness Of the pastry - unique because at sapori we bake Cantuccini twice - combines the full and intense taste Of chocolate in a whirlof flavours and textures.
Ingredienti
COOKIES WITH CHOCOLATE
Wheat flour, sugar 27%, chocolate drops and chunks 22.5% (sugar; cocoa paste; cocoa butter; emulsifier: soy lecithin; flavouring), egg yolk 4.5%, eggs 4.5%, fresh pasteurized whole milk 4.5%, butter, raising agents: disodium diphosphate – sodium bicarbonate, honey 0.4%, salt, flavourings. May contain nuts.
Nutrition Facts
Average value
per 100g
ENERGY
1884 kJ
448 Kcal
FAT
of which saturates
14 g
6 g
CARBOHYDRATE
of which sugars
72 g
41 g
FIBRE
2,6 g
PROTEIN
7,1 g
SALT
0,75 g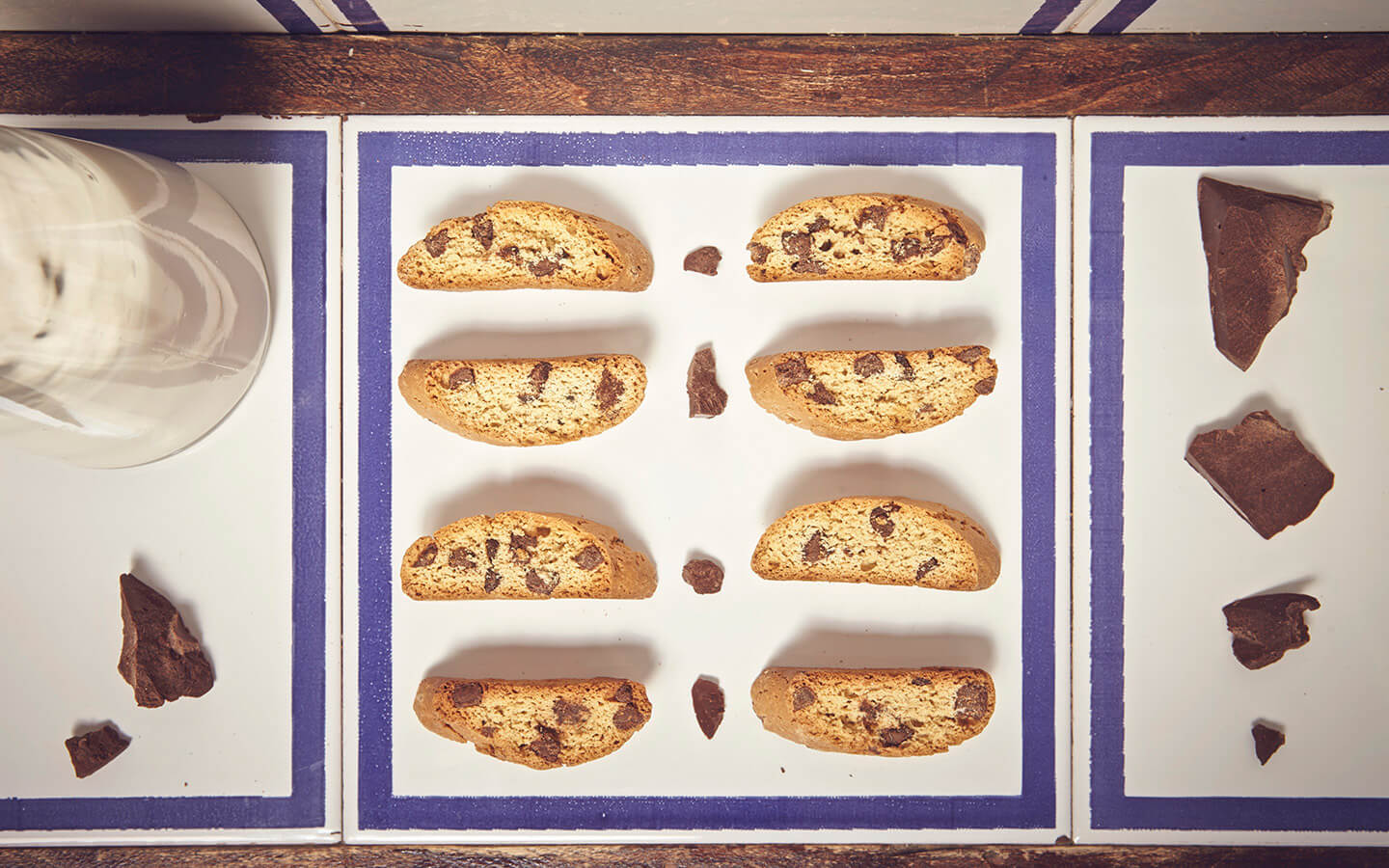 Forse non tutti sanno che…
To savour alone, with coffee, tea or dipped in vin santo (sweet wine) as in the tuscan tradition, for a real moment of indulgence!
Sapori: a real taste of Tuscany… every bite becomes an unforgettable experience!