Ricciarelli Classici
individually wrapped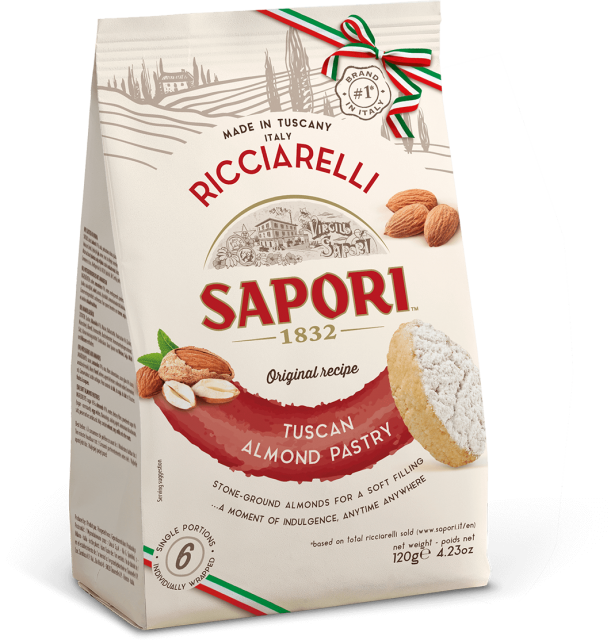 Ricciarelli Classici
individually wrapped
Ricciarelli go solo! This typical Tuscan sweet comes from a centuries-old tradition whose origin is still being debated. A lovely blend of sweet and bitter stone-ground almonds is processed to make a soft filling and a crunchy coating, almost a work of art. Intense, delicate, fragrant, an ode to the senses.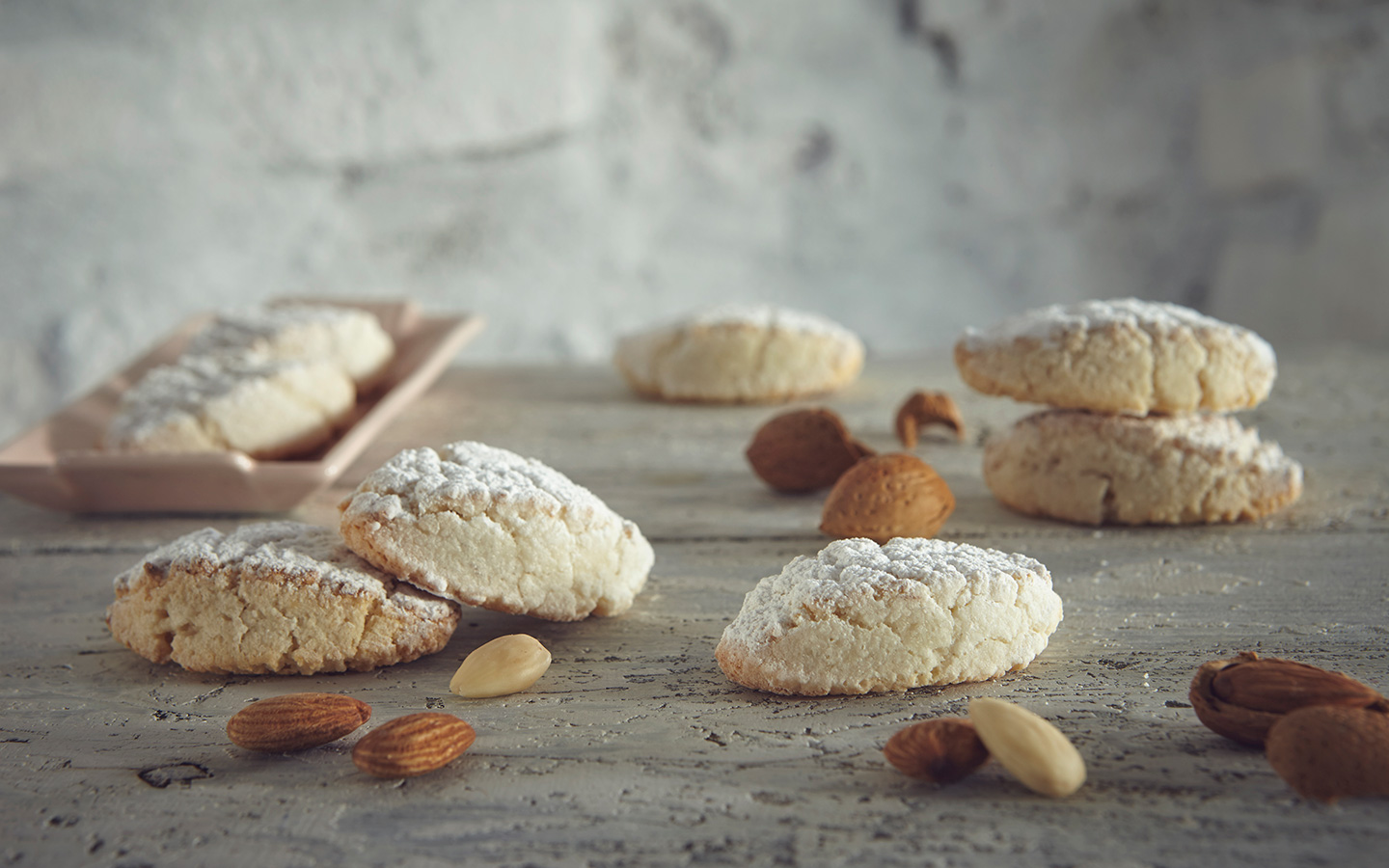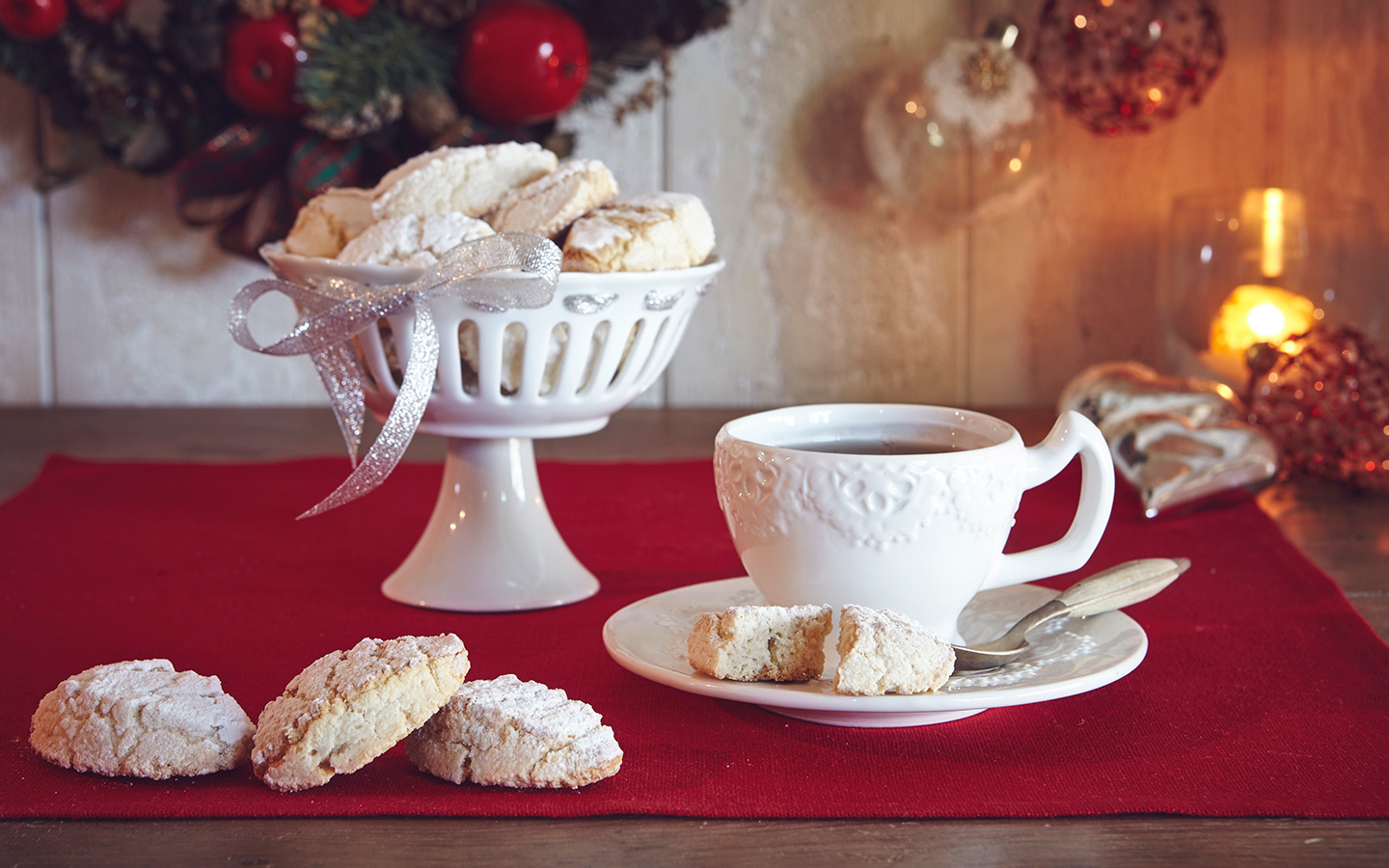 Ingredienti
SOFT ALMOND PASTRIES
Sugar 43%, almonds 41%, water, dietary fibre, powdered sugar 6% (sugar – cornstarch), egg whites, flavourings, raising agent: ammonium bicarbonate, salt, preservative: sorbic acid. May contain wheat, soy, milk and other nuts.
Nutrition Facts
Average value
per 100g
ENERGY
1967 kJ
471 Kcal
FAT
of which saturates
25 g
1,8 g
CARBOHYDRATE
of which sugars
47 g
47 g
FIBRE
9,5 g
PROTEIN
9,8 g
SALT
0,10 g
Available packaging:
120g 6 individually wrapped