A story of passion since 1832
The Sapori world was founded in 1832 by the intuition of Virgilio Sapori, a well-known Tuscan apothecary, who saw in his laboratory the ideal place to start creating a real taste workshop.
Today, as then, the best raw materials blend with the Tuscan passion and art of pastry making in a constant search for excellence and the ability to renew and reinterpret tradition.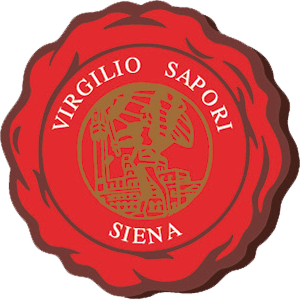 The profound passion of Sapori for its territory has allowed it to transmit all the excellence of the ancient Tuscan recipes into all its products. Since 1832 a lasting union.

An adventure that has lasted almost two centuries

How was Panforte Margherita born?
In 1879, the Sienese pharmacist, Galgano Parenti, owner of one of the city's leading bakeries, had created a new version of panforte. He later joined the Sapori family to develop together the Sienese sweets for the world. The novelty consisted of a layer of powdered sugar that made it more delicate than previously. He dedicated the new recipe to Queen Margherita di Savoia, who was visiting Siena for the August Palio, and from that day the panforte took its name. She liked the kind gift so much that her knight of honor sent a heartfelt thank-you letter to Galgano, still jealously guarded by us today.